Welcome to NWVCL 2016-2017 women's college club season!
2017 NWVCL Championship Results
RED Division:
1st: Rutgers - A
2nd: Boston University
3rd: Northeastern University
4th: Delaware - A
5th: UCONN
6th: Syracuse
7th: UMASS

BLUE division:
1st: Delaware - B
2nd: Vermont
3rd: New Hampshire and Rutgers - B
5th: Rochester
6th: Lafayette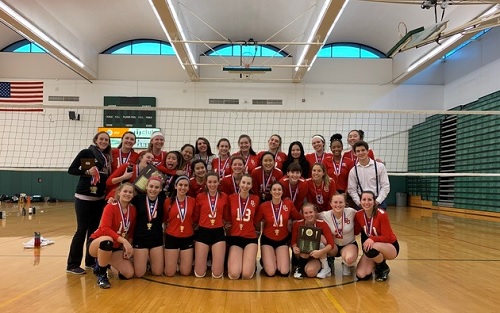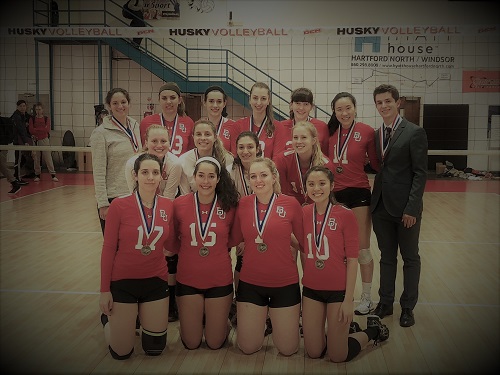 NWVCL now serves over 60 teams from ten different northeastern states in two divisions. We have teams from MA, CT, RI, VT, NH, NY, NJ, DE, PA, ME. NWVCL is dedicated to the growth of women's collegiate club volleyball in Northeast region and beyond. We are looking forward to another fun and exciting season.
If you are a team rep for a current league team, please go to "League Rules" section and review the league rules for upcoming season. You should already have gotten the membership registration form and the tournament registration form through e-mail. Both forms are also available to download on this website.
If you are a new club team and are interested in participating in our tournaments, please contact the commissioner, Jung Park. While new club teams may not be able to join the league this season, they able to play in our regular season tournaments as non-league members.
Tour our website for more detailed info (league membership registration form, tournament registration form, etc.). If you have any questions or comments, feel free to contact Jung Park, Commissioner or Vu Hoang, webmaster.
National Collegiate Volleyball Federation: ncvfvolleyball.org
Your Online Source for Women's Collegiate Club Volleyball